October Events
The good news is that Commander Webb is in good spirits and has gradually become stabilized and should be able to return by the end of the year.
Lt Col. (ret) Perry Bennett, perhaps the most knowledgeable historian about the myriad battles of Atlanta, gave a riveting presentation about the "Battle of Jonesboro – the battle that should not have happened."  (click on Past Speakers to view the program)
September Events
We have now resumed holding in-person meetings at our regular meeting place.  Commander Mike Webb was not able to lead the meeting, but the task was ably handled by Damon Barner. Lt Col. (ret) Perry Bennett was our noted speaker this month, speaking on "The mysteries of the Atlanta Campaign"  (click on Past Speakers to view the program)
August Events
Commander Mike Webb was hospitalized for a few days so we elected to postpone our annual picnic.  Stay tuned for an alternate date and time.
We had three delegates from the William Thomas Overby Camp attending the 123rd Georgia Division Sons of Confederate Veterans Reunion in Macon, Georgia. William Brockington, David Helm and Mike Webb represented the camp.  Click here for details.
Jefferson Davis Highway, better known as Jackson Street, Cleanup on Saturday July 18th. Our section is from West Georgia College all the way to Sprayberry's BBQ.
July Meeting
We held the June meeting at the Glover Pavilion and had Bill Smedlund as our guest speaker.  The basis for his presentation was his book, "The Troup Artillary of Clark County".  We frequently tend to envision the fighting to be primarily with individual weapons, but his insight into the import of Artillary was significant.  You can view the presentation on the "Previous Speakers" tab.
March/April Events
Confederate Memorial Service – Originally planned for April 25th at Oak Hill Cemetery, Confederate section, 7 PM. Speaker was to be Rev. Hoyt Pruitt. We felt it more prudent to maintain the covid-19 distancing.
March meeting – Cancelled: The March 24th 7 PM meeting originally planned  has been cancelled due to the Covid-19 virus. At the present time we anticipate still holding our April 28th meeting. Please bring a friend.
Trash Pic-up –  Trash pickup on Jackson Street / Jeff Davis Hwy was held on March 14.We had 8 people show up; Banks Freeman and his grandson Jackson Robinson, Henry Freeman, Allan Payton, Michael Stewart, Jennings White, Raiford Smith and Mike Webb. No picture was made.  We then went over to Oak Hill Cemetery to determine what would be required in repairing a couple of Confederate graves.
February Meeting
February 25th – Dr. Walter Todd,  history professor at West Georgia gave a presentation on the Civil War Ironclads. His presentation may be seen on the Past Speakers menu link.
New Member – Zack Houze
January Meeting
We had a very good turnout for the January 28th regular meeting.  Our guest speaker was Jimmy Dunagan who gave a riveting presentation about Civil War era graves and a unique method to locate them.  According to Dunagan there are literally thousands of slave gravesites in and around Coweta County that are only now being discovered and honored.  You can view his presentation by clicking on the Past Speakers menu link.
December Events
Annual Christmas Feast – December 3rd, 6:30 pm at Allan Paytons' home.
November Events
Speaker for the November 26th program was Julie Garner Clarke, author of the book, "PAULINE D'ALVIGNY CAMPBELL, Civil War Nurse. Julie is a member of the Daughters of the American Revolution. Her grand parents and great grandparents worked at the Newnan Cotton Mill and lived on East Washington Street in Newnan.
October Events:
October 22nd meeting speaker was Linda Ramey, past President of the Frankie Lyle UDC Chapter 2074. Linda  presented a First Person interpretation on Scynthis Stewart Boyd of New Manchester.  Ms. Boyd was a worker at the New Manchester Mill west of Atlanta when Sherman troops came through.  The mill was destroyed and many of the workers sent north.  To view this really great presentation, go to our section on Past Speakers.
Note that Brown's Mill is scheduling Morning Walks at 7:30 thru the month of October.
September 28 – Thomas Overby Memorial Service
The Memorial Service was held at 10:00 am at the Confederate section of Oak Hill Cemetery in Newnan with Doug Brown of the Longstreet Camp SCV officiating.  Mr. Richard Straut, the Georgia Division Adjutant gave a riveting presentation.  The Laying of Wreaths were by Linda Ramey of the Frankie Lyle UDC, William Brockington of the William Thomas Overby Camp and Doug Brown of the General James Longstreet Camp.  Following this, Michael Scott piped and Jennings White gave the benediction.  David Helm lead in the Singing of Dixie followed by a Rifle Salute.
September 2019
To view this presentation as well as previous ones, click on the "Past Speakers" menu button.
August 2019 – Annual Picnic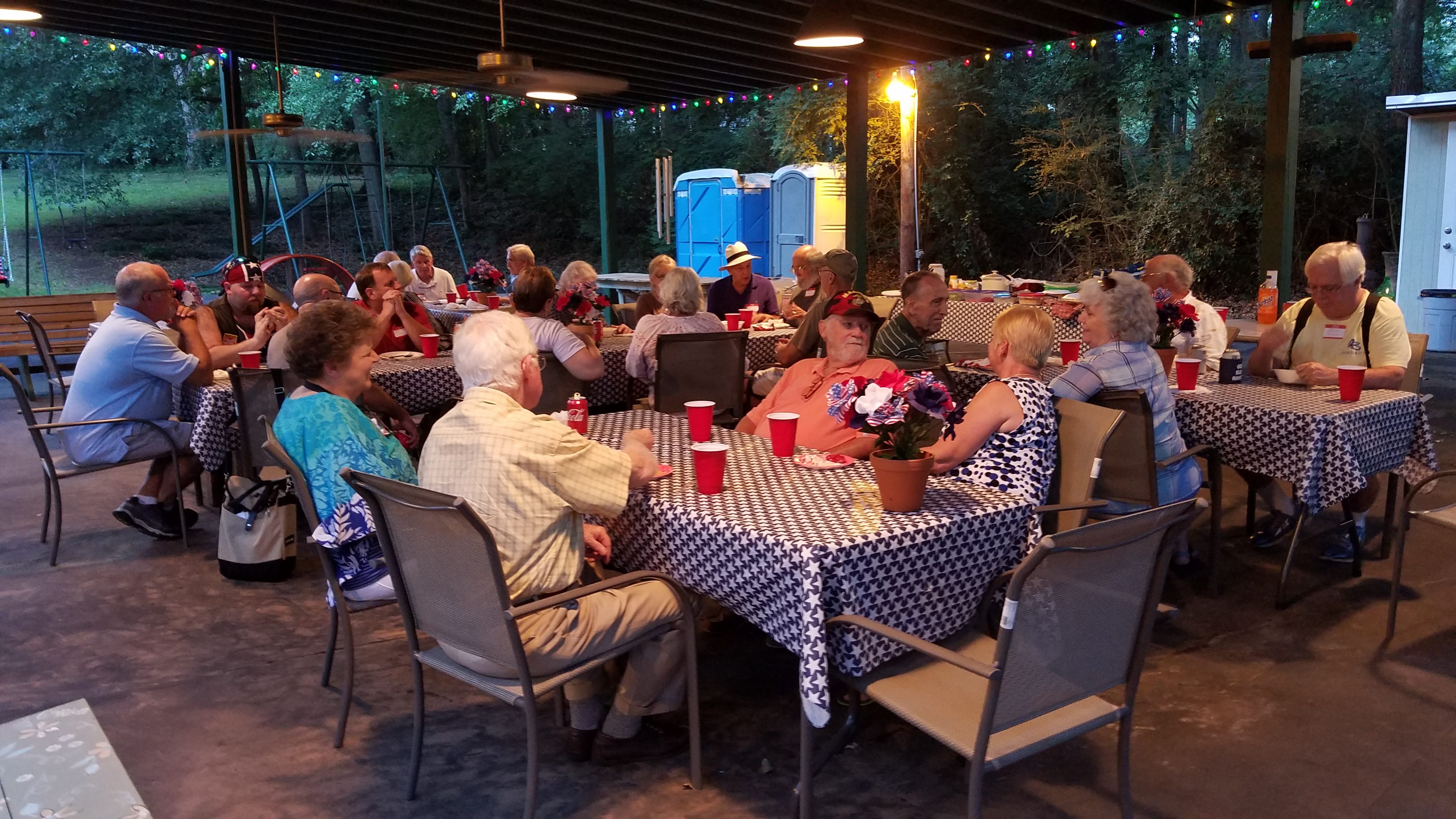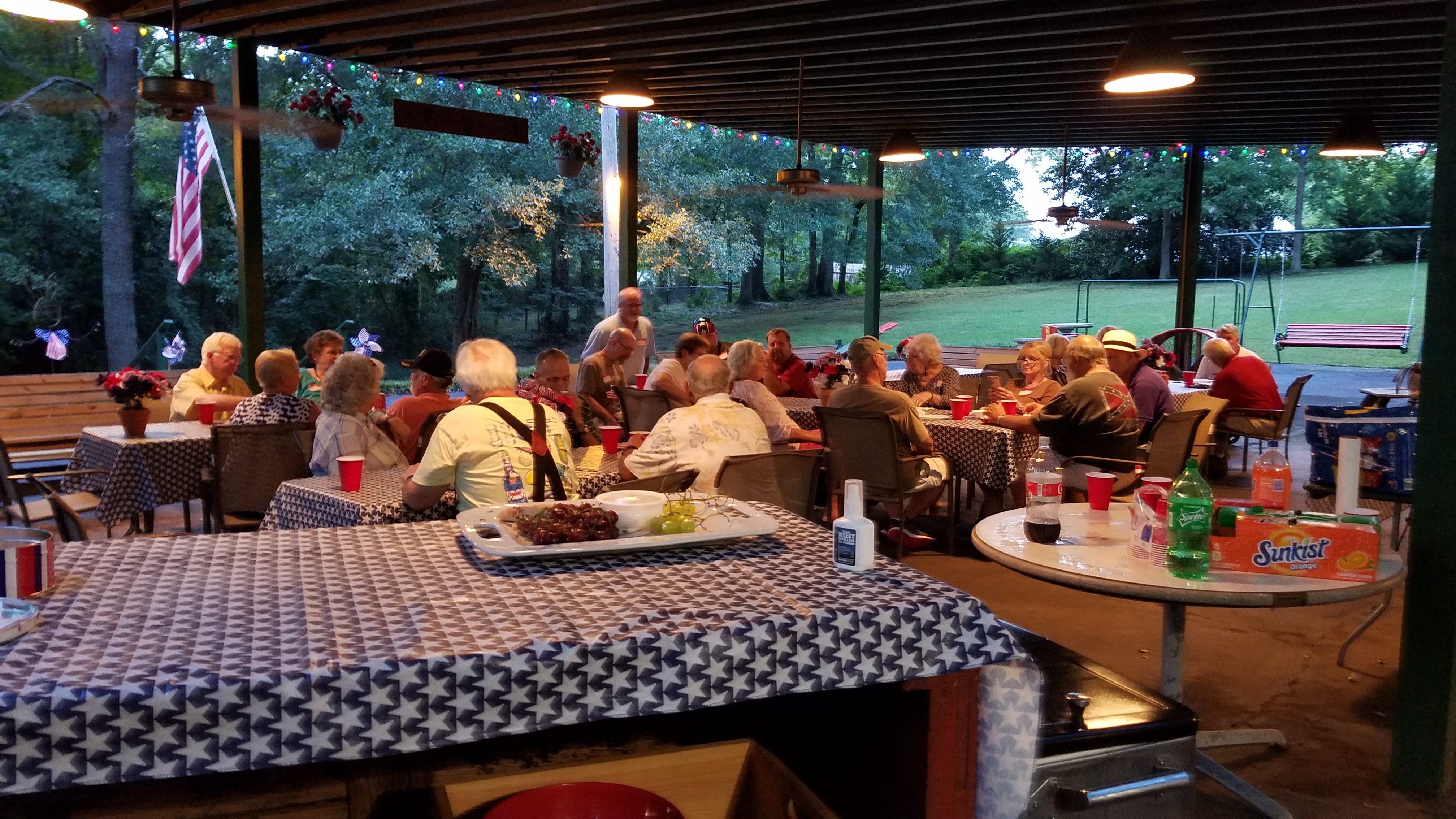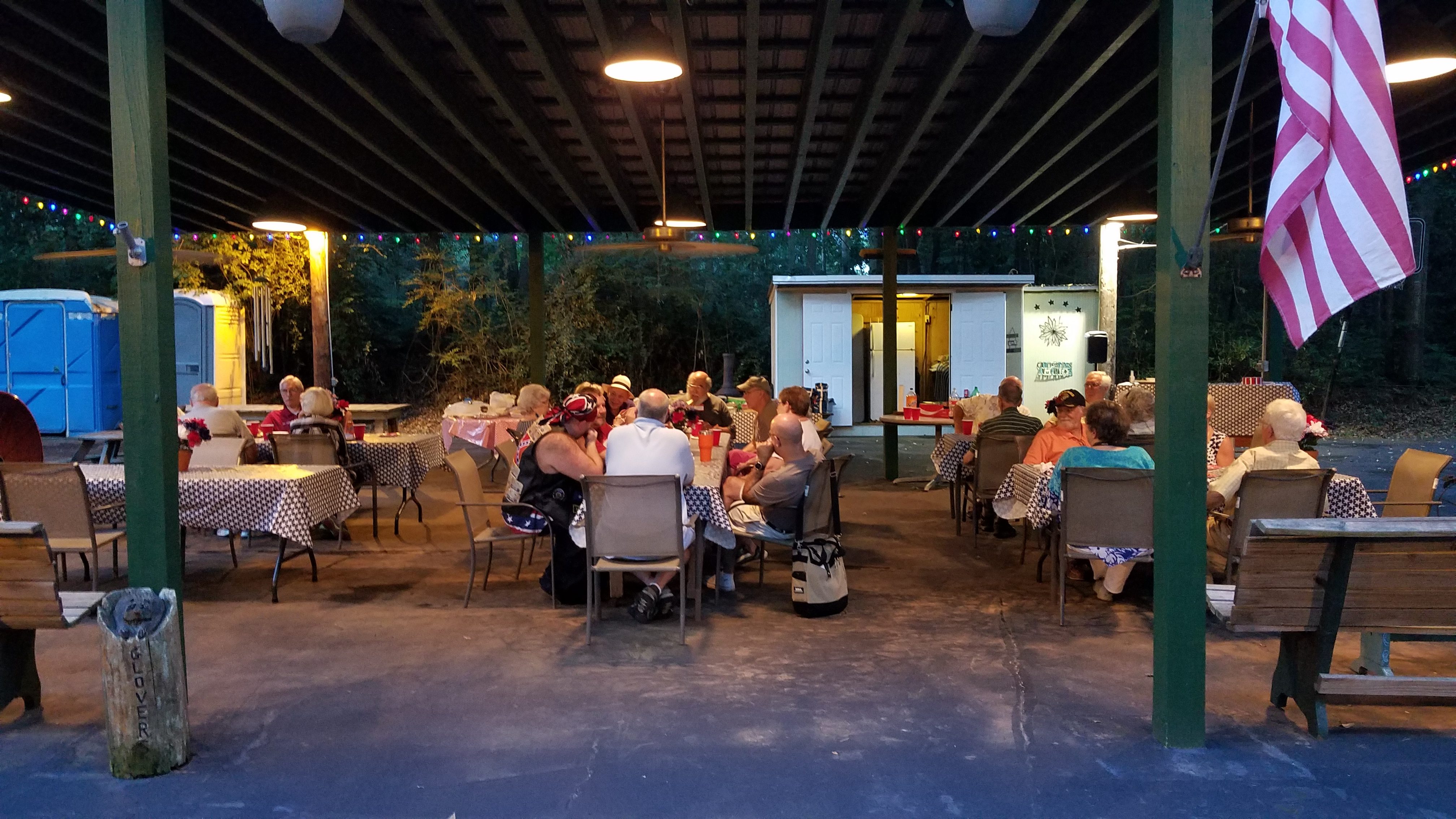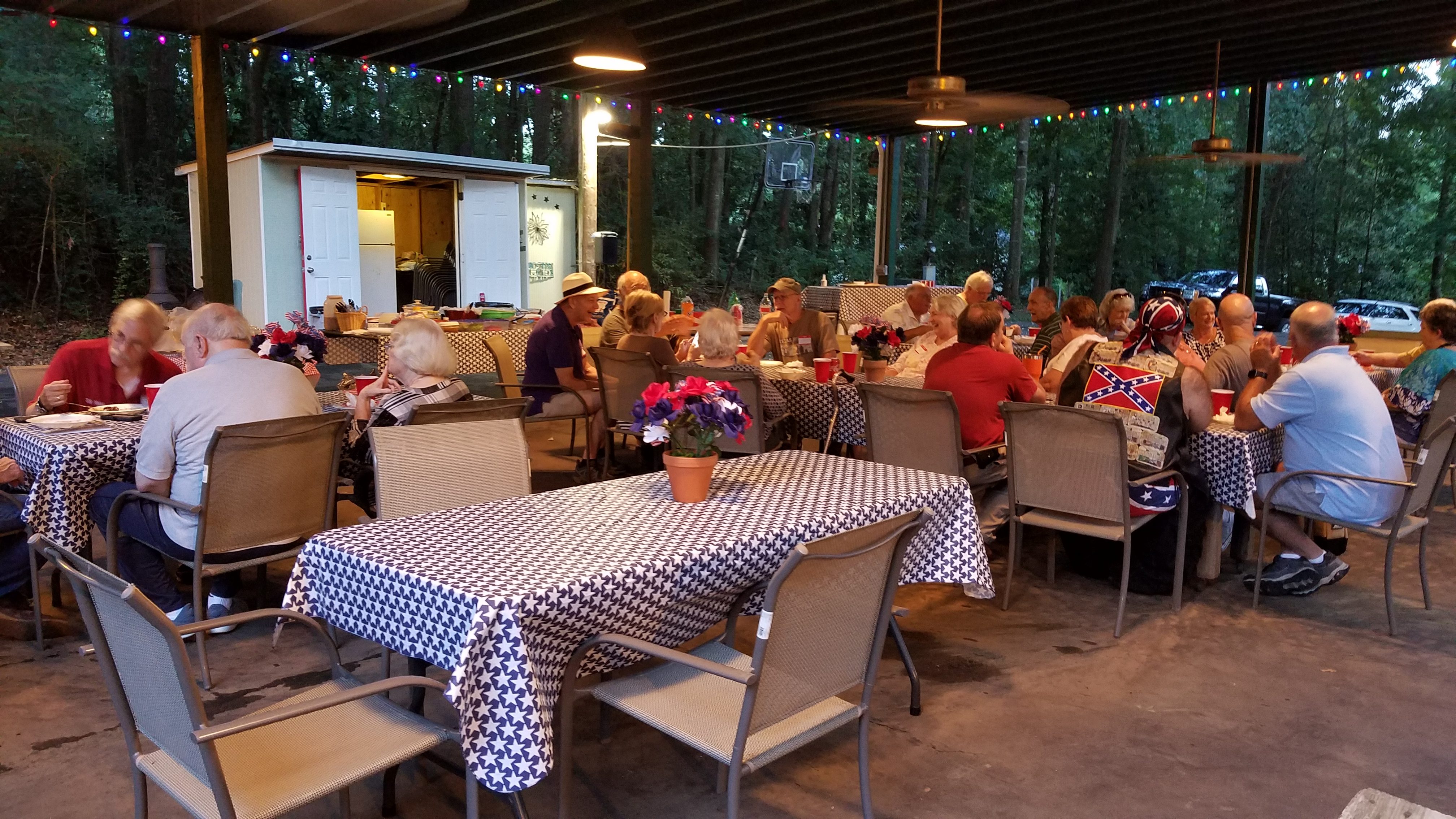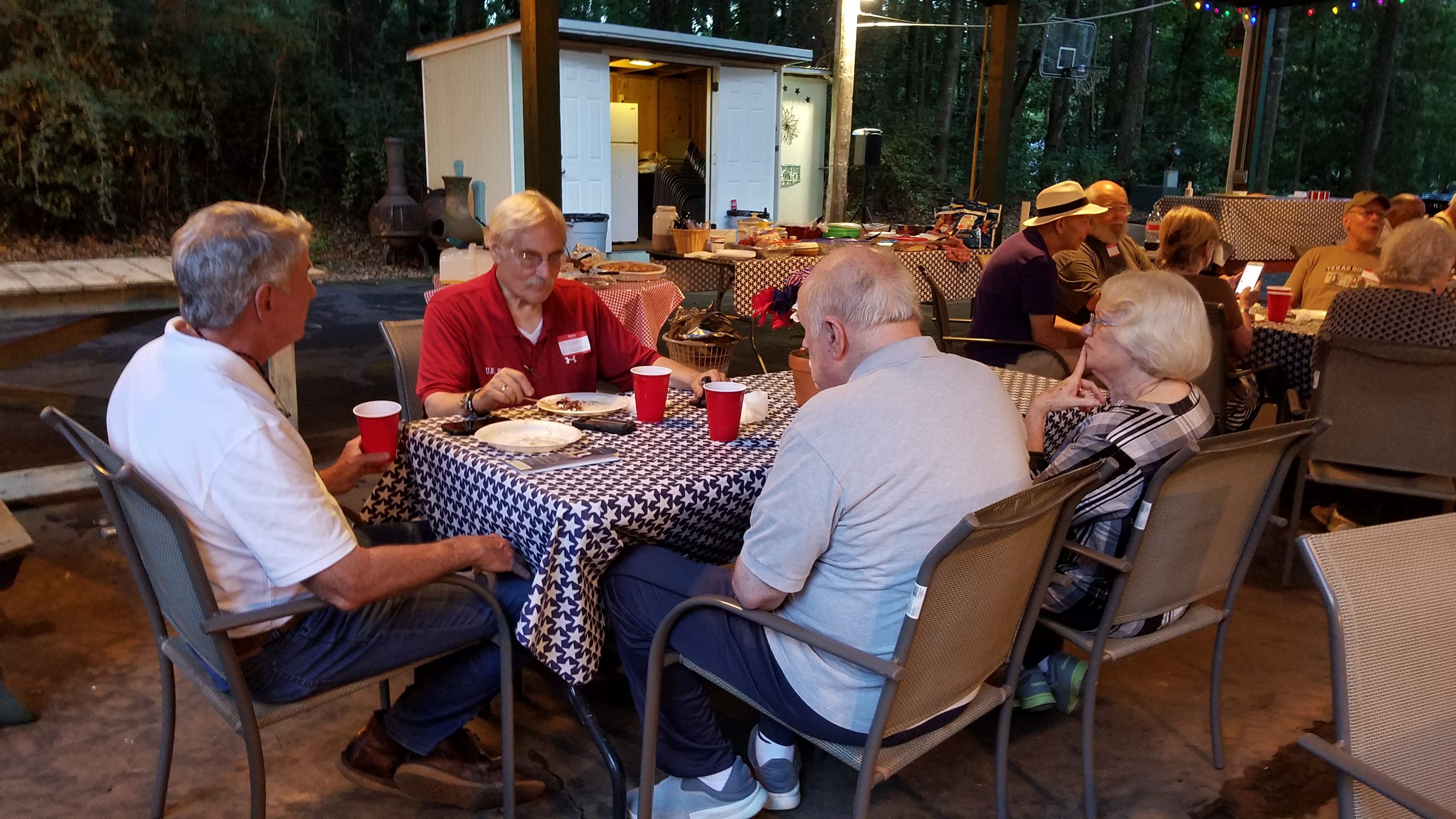 .
June 2019
J Michael Martinez gave a presentation on Civil War prisons and a comparison between the Northern and the Southern ones.  See menu item – Past Speakers to view the presentation.
May 2019
Dr. Keith Bohannon  gave a presentation on the Lost Confederate Army records during the Appomattox Campaign.
April 27, 2019 – Confederate Memorial Service
April 23, 2019
Robert Jones once again gave a riveting presentation – this time about General Stand Watie and the Cherokee Confederates.  A little known fact is that General Watie was the very last Confederate General to surrender at the end of the Civil War.  See his presentation on the menu item Previous Speakers.
William Brockington, shown here receiving his Certificate of Lifetime Membership in the SCV.
April 6, 2019 – Trash Pickup
March 27, 2019
Dr. Kerry Elliott, a longtime Compatriot of the Sharpsburg Camp, gave a historical perspective on the weapons used by both sides during the Battle of Browns Mill.  He also brought several items related to combatants of this same battle. To view the entire presentation, click on the menu item Previous Speakers.  Below are pictures of several of the artifacts he brought
February 26, 2019
Robert D. Jenkins who is a frequent speaker, gave a detailed presentation on the Battles of Peach Tree Creek. To view this presentation, click on the menu item Previous Speakers.
February 2, 2019
Mike and Dianne graciously opened up their picturesque home for our annual Lee-Jackson dinner in commemoration of their service to the Confederacy.  The Rev. Dr. John Suttles gave a presentation on the strong spiritual beliefs of each of these men and how their beliefs fashioned their lives before, during and after the War.
New Member Initiation January 2019
Our new member is Adam Castings. His ancestor is Asst. Surgeon James Shannon Glenn in the 1st GA Infantry Regiment
January 2019
The Camp donated $500 to the Florida Panhandle Relief Fund through Principal Steve Allen at East Coweta High School.
Dedicated to the memory of William Thomas Overby